March 8, 2015
New York Jets: Making a Huge Splash This Offseason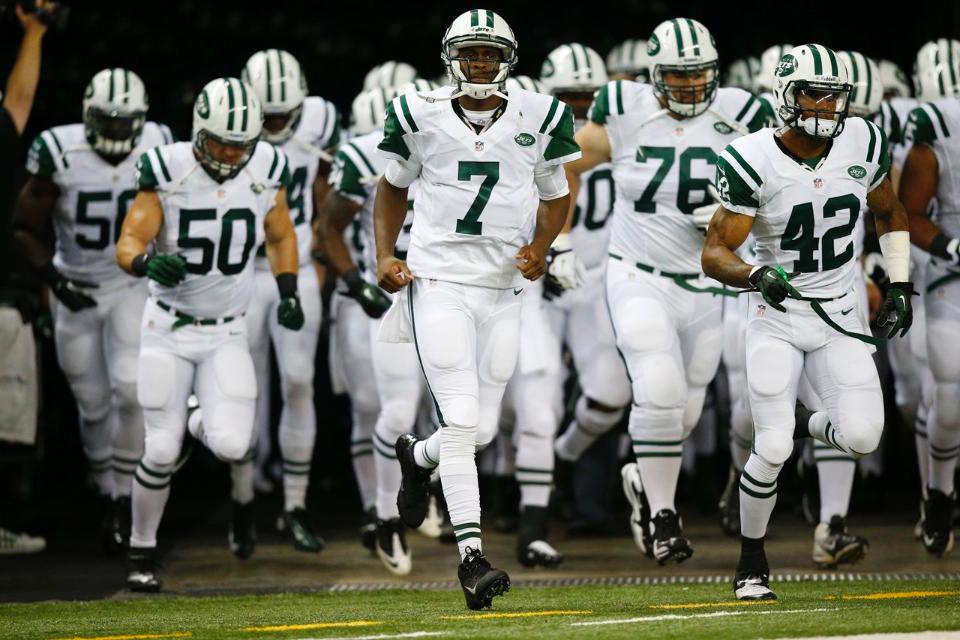 After a disappointing 2014 season, a pulse is now felt throughout East Rutherford, NJ.  There is a revival going on so strong in the Jets organization, Bill Belichick is sweating a little. With the recent acquisition of 5-time Pro Bowl wide receiver Brandon Marshall, the resigning of veteran linebacker David Harris, and speculation of drafting the reigning heisman award winner, the New York Jets are positioning themselves to be an elite team next season. After missing the playoffs four consecutive years, the Jets are looking to bounce back with a vengeance.
With the dismissals of head coach Rex Ryan and general manager John Idzik, Jr., it was inevitable that there were going to be numerous changes throughout this organization. Newly appointed Jets GM Mike Maccagnan and head coach Todd Bowles have wasted no time  assembling a roster of talent that will take them to the next level.
When you are a rookie player in the NFL, you must prove yourself. When you are a rookie GM, you must prove yourself as well: something Maccagnan has definitely taken note of.  His dedication to improving the team is evident, and his close  relationship with Bowles is invigorating. Two men on a mission to bring this organization something it hasn't had since 1969; that evasive Lombardi Trophy.
When looking at the receiving corps going into next season, you have two receivers that are immensely talented in Marshall and Eric Decker. Whether or not the electrifying Percy Harvin will be on the roster in 2015 has still yet to be determined.  The main question will be, who is going to be the guy under center? Geno Smith, the current starter, has had issues with being turnover prone. Not sure how sold Maccagnan and Bowles are of Geno being the future of this evolving team. And if Marcus Mariota happens to drop to the 6th pick, it would be way too tempting to pass that up.
Considering that the Jets end up releasing Harvin, they will have roughly $45 million to spend in free agency. That's a lot of cash for someone as aggressive as Maccagnan to seek more key acquisitions for the Jets.  I wouldn't be surprised if he went after pro bowl cornerback (and former Jet) Antonio Cromartie, who had a chance to play under Bowles in Arizona. Or possibly they would pursue the biggest fish in free agency in Darrelle Revis. How would you like that for a nice Patriots/Jets rivalry!
Heading into next season, the New York Jets may be major contenders in the AFC East. They have a general manager that is relentless and will do anything to make this team better, a defensive-minded head coach that is determined to win, and a roster full of players (some pending) that are equipped with enough talent to get it done. Long gone are the days when this team was considered the circus team of the league, signified by butt fumbles. Under new management, the new York Jets are rejuvenated, recharged, and  hungry for a playoff season. I hope you're excited as I am.