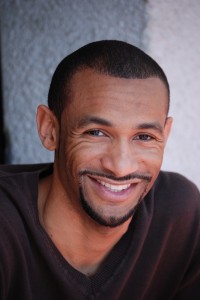 Kevin John hails from Stockton, CA. After his dreams of becoming a professional athlete fell through, he turned his attention to acting.  He has been featured in numerous commercials, and films, as well as hosted many TV programs. After an opportunity aroused for Kevin to host a sports show, he realized that this was his true calling.
He has covered Southern California sports, for several years, as a reporter, host, producer, and radio personality for various publications and online networks. He currently serves as the Sports Anchor/Reporter for KYTX (CBS19) in East Texas. Previously, he was the Sports Anchor for I.N.N. (Media Gateway).
When he is not anchoring sports, Kevin enjoys outdoor activities, DJing, and dancing to Michael Jackson. He holds a BA from Morehouse College and is currently working on his Master's degree from the University of San Francisco.
One of the things that Kevin enjoys the most is giving back. He has been across the nation giving inspirational speeches to schools and churches. In addition, he volunteers with the Big Brother program and Love My Neighbor Foundation.  He lives by this quote: "We are blessed to be a blessing."