August 14, 2014
Football is BACK!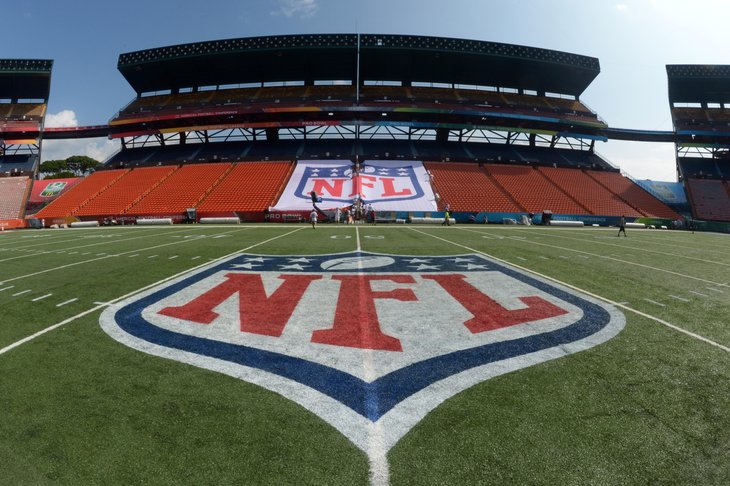 Why does the NFL offseason seem so long? Well that's probably because it has, indeed, the longest offseason of the four major sports.  Every year around mid August the anticipation builds and the predictions unfold, as we anxiously prepare for the upcoming season.  Fans are treated to public practices, coaches are trimming their rosters, and sports bars around the nation are looking forward to some solid cash flow.  A wise man once told me that there were two things that unite people: music and food.  While there is some validity to that, I beg to differ.  My answer would be: food and football. Simply put.
During this offseason there were no shortage of fireworks, as stars switched teams, electrifying rookies were drafted, and new coaches were out to prove themselves.  Oh, and yes, some players were arrested.  (However, the good news is that it did not compare to last years record number of offseason arrests.) While the Browns may be attracting most of the attention this offseason due to their high profile rookie, I'm watching out for teams like Kansas City and New Orleans who may quietly may deep runs into the playoffs.
What I most love about this time of year is the optimism and hope that is present in all 32 locker rooms.  Of course, the reason why you spend hundreds of hours in the grueling sun going through rigorous training is to accomplish one common goal: making the Super Bowl.  Which every team believes they have a shot at. (Yes, even Jacksonville).  While only two of the 32 teams will have this goal come to fruition, it will still make for an extremely competitive season.
Football fans around the world, the moment is here.  Get your fantasy players solidified, reserve your Sundays for the next 21 weeks,  and dust off that jersey that has been in your closet the last six months.  Chris Berman, take it away!