July 13, 2012
Determination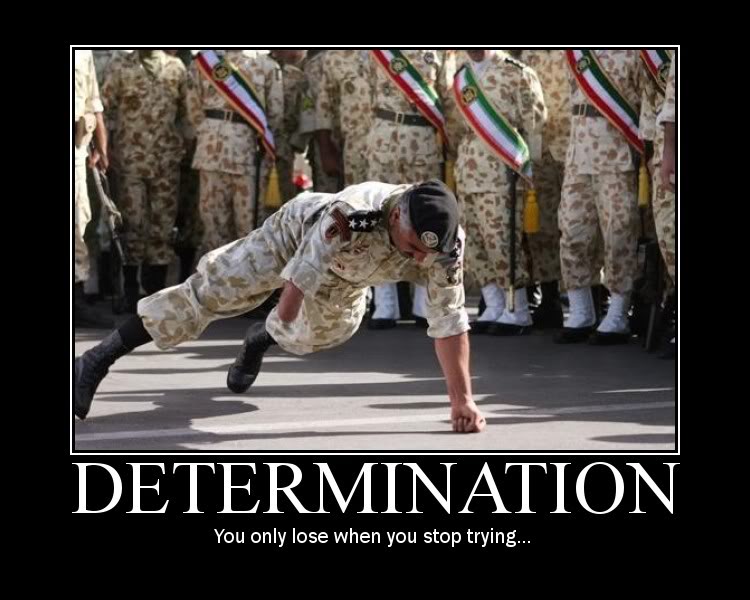 Are you determined? Will you stop at nothing in order to achieve your personal goals? Do you have a rabid thirst to fulfill your respective task? Will you stare adversity straight in the face and laugh?
I got a chance to see determination in its best form when watching the Espys a couple nights ago.  For those that do not know, the Espys is the Sports version of the Academy Awards where they honor individual and team achievements in sports.  I think its safe to say that every athlete that that won was determined in their respective sport.
Lets take a look at the two best sports stories of this last year; Tim Tebow and Jeremy Lin.  Although there have been numerous comparisons I believe both athletes had completely different paths.  Other than the fact that they wear their Faith on their sleeves, they have come from different backgrounds.    But what links them both together? Determination.  Tim Tebow was pretty much accustomed to winning his whole life.  From winning championships in high school to national college championships, Tebow already came into the NFL a winner.  Lin, on the other hand, didn't have much of a reputation for winning throughout his life (with the exception of his senior year in high school).  Thats until he took the New York Knicks on one of the best winning rides that franchise has seen in the past decade. 
Both Lin and Tebow had this in common; they came into a professional sport where their skills were questioned and faced adversity from day one.  Lets start with Tebow.  In college, he was an option quarterback that made more plays on the ground than through the air.  Although he excelled at this type of play throughout his college career, everyone knows that option quarterbacks don't translate to the NFL. Ever remember Tommy Frasier or Eric Crouch? Yep my point exactly. (One exception is Michael Vick, and even he had to learn to become a pocket passer).  So nobody believed Tebow would be able to be successful in the NFL simply because of his unorthodox style of play.  However he proved the doubters wrong when he took the Broncos to their first playoff win in years.  How could this happen? Tebow was determined.  When Tebow gets in the zone he's like Jordan in the 4th quarter…Unstoppable.
And now Lin.  Lin was always a great athlete that excelled in the classroom as well as the basketball court.  He had a breakout high school season his senior year and was awarded all-state honors.  Unlike Tebow, he wasn't flooded with college scholarships.  He decided to walk on to Harvard.  After four great years at Harvard, Lin declared himself eligible for the NBA draft.  Unlike Tebow, he did not get drafted at all.  He eventually gained notoriety with his great summer league play and signed with the Warriors.  His NBA career was up and down until Lin-santiy took effect.
Many would say that the odds were substantially higher against Lin than Tebow.  Tebow was a proven winner where Lin had everything to prove.  However they both exhibited determination and subsequently have exceeded the expectations of everyone.  They had an uncanny ability to perform when it mattered the most.  They had a thirst for success that was unprecedented.  They refused to be just satisfactory.  They ignored their most toughest critics.  And they were DETERMINED to succeed.